MUKU COMPANY LIMITED
2F, DF Building, 2-2-8 Minami-Aoyama, Minato-ku, Tokyo 107-0062
Tel 03-6447-4070
MESSAGE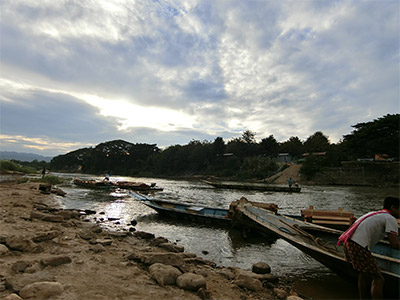 I will actually not write about our Burmese teak in this section. Our company was created from a desire to contribute to the peace and development of Burma. Although Burma has made a big shift from a military government to a democracy, problems stemming from conflict with minority people groups still persist. My first visit to Burma (now Myanmar) in January 2013 was not to the capital of Naypyidaw, or the largest city, Yangon, but to a small community near the border with northern Thailand, where the Karen people live. The base camp of the Karen National Union (KNU) and the Karen National Liberation Army (KNLA) was there.
It was immediately after they established a cease-fire agreement with the armed forces of Myanmar. The things I saw personally there included a community of rough wooden huts lined up, and child soldiers shouldering old rifles that were clearly purchased from some other country. The leader of the community pointed at these boys, at the end of 50 years of strife, in a community so poor that there was not even a school, who had never received a normal education but had just been taught to fight from the moment they were first aware of their surroundings, and shocked me with his words: "Peace will steal their work."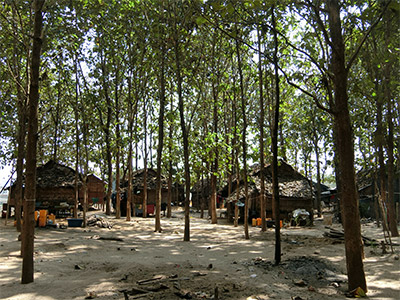 That was when I decided two things: I would create work for this area, and I would replace their weapons with tools. I vowed that if it would prevent any more blood from being needlessly spilled in this place, it would be work worth spending a lifetime on. In April 2013, in Minamiaoyama, Tokyo, I established MUKU, a company dealing in Burmese teak. It was created as the first foreign partner doing direct trade with the KNU, in accordance with the process outlined in the peace treaty between the Myanmar government and the KNU. This is not simply a charity; I believe that our company's role is to illuminate the path to true peace, which is to create an environment allowing this people and region to become independent through economic activity.
In October 2015, a peace treaty was signed, and as the former KNLA child soldiers experienced peace, some of them joined the Myanmar armed forces as soldiers, and others took jobs at our company working in teak processing or transport, raised families, and are living peacefully in their community, now free from the sound of gunshots. However, this is just one of the 135 minority people groups in Burma.
Our company is next looking toward other areas that have not yet signed peace treaties and are still at war. We know that our company alone cannot create peace for Burma or solve all of the issues with minority people groups. However, it started from a small idea of wanting to stop the needless flow of blood in this area of Burma.
The company name MUKU comes from the Japanese word "muku," meaning "purity." This does not only express the origin of the Burmese teak that we handle, but also includes the hope that the people living in this area of Burma would become pure in mind and body. MUKU's core principle is to contribute to a world where all people can live peaceful lives without fighting.
Katsumi Sakata, Director of Thailand Division
MUKU COMPANY LIMITED